24 Hour Emergency Electrician
Local Electricians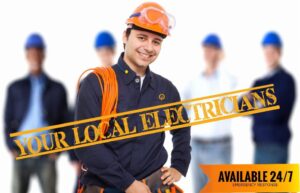 Call 0477 899 996
24 hour Local Electrician On Call 24/7 Emergency Electrical Services
For Fast And Friendly Local Electrical Service Across Sydney Including All Surrounding Areas Metropolitan You'll Be Delighted With The Great Value And Expert Service You Receive From ABLE Electrician  Guarantee To Providing The Best Customer
24 Hours, 7 Days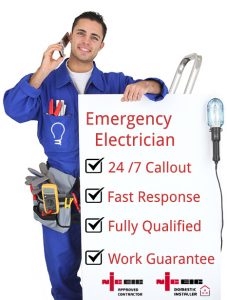 call anytime if you are facing any of the following issues.
Lost power completely or partially
Faulty lights or flickering
Safety Switch can't be reset
Fuse keeps blowing or getting hot
Smoke alarm detector keeps beeping
Burning smell, crackling, arcing
Safety switch keeps tripping
Need urgent authorised level 2 electrician
 CALL US IMMEDIATELY – 0421336049
Prompt service and electrical breakdown specialists. ABSOLUTELY
Loss of power and lighting. Safety switches tripping – CALL US NOW 0421336049


ABLE Electrician can help with friendly and helpful technicians 24 hours,7 days
Emergency Services Within 1 Hour We Will Never Leave You Stranded When You Are Having an Emergency
On-Time Today : With fast,on-time Service for your convenience. we dispatch our technicians from multiple local locations for a faster response in an emergency service Situation .
Up-Front Honest price : there are no surprises with ABLE Electrician , as you know the full price in advance,for your complete peace of mind .
call 0421 336 049
---
Anytime You Are Having An Emergency – Do Not Hesitate To Call.
We Respond To ALL Emergencies, No Matter What Time!
Phone: 0477 899 996
Your Local Electrical Services